Congratulations to Dr. Sylvia Thomas for being named the Lone Finalist as Superintendent of Promise Community School District!
The trajectory of Rachel's life was changed through BakerRipley programs; now, she helps others realize their potential through those same programs. Learn more about how you can help:
https://bit.ly/3v2KhEH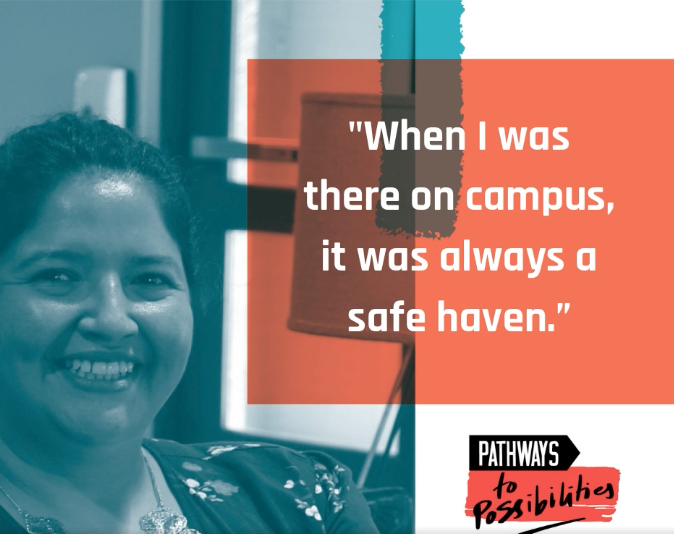 Our diverse backgrounds and experiences provide us with unique perspectives that strengthen and enrich our communities. 🎉 🌻 We thank you for your contributions to our communities and to our region! 🧡 #HispanicHeritageMonth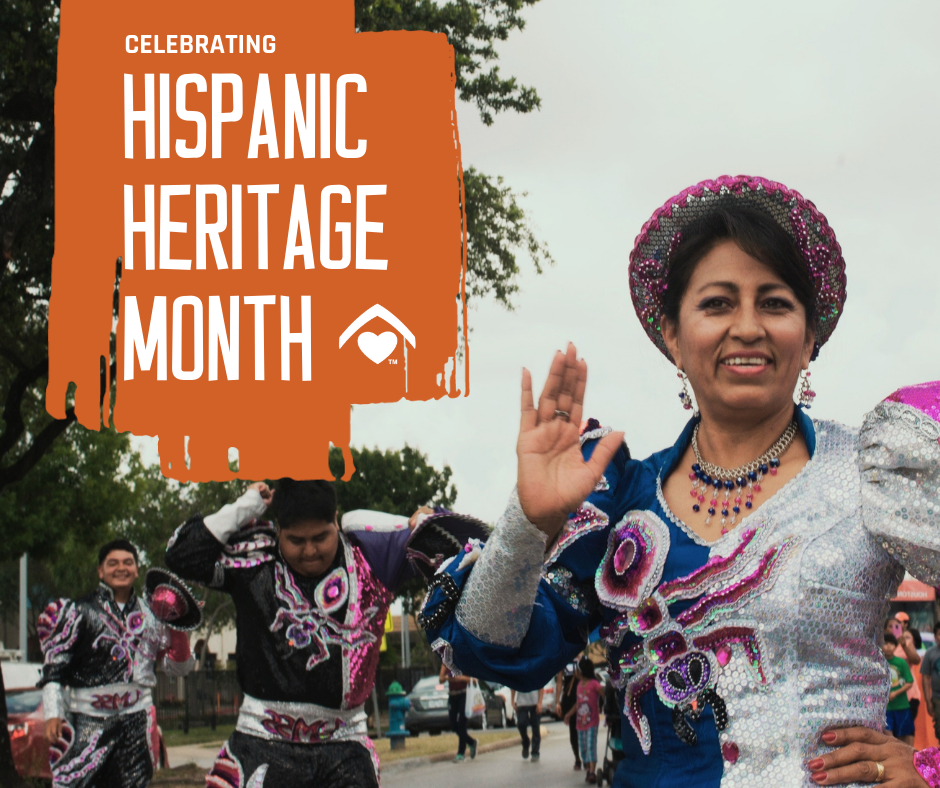 The February 2021 updated versions of the Notice of Procedural Safeguards (Aviso Sobre Procedimientos de Protección) and Parent's Guide to the ARD Process (Guía Para Padres) are now posted.

Promise Community Schools will follow the health and safety plan set forth in our Promise Reopens Faculty and Staff Guidebook. We will continue to require masks of all personnel, students, and visitors in accordance with the recommendations of the Center of Disease Control and Prevention. Additionally, all other aspects of our health and safety plan remain in effect.

We are closely monitoring the potential of freezing rain, ice and possible snow late this weekend into early next week. According to local weather authorities, this storm has the potential to significantly impact roads and homes on Monday and possibly Tuesday. We are going to go fully remote on Tuesday in anticipation of this extended weather event. Estamos monitoreando de cerca el potencial de lluvia helada, hielo y posible nieve desde finales de este fin de semana hasta principios de la próxima semana. Según las autoridades meteorológicas locales, esta tormenta tiene el potencial de afectar significativamente las carreteras y los hogares el lunes y posiblemente el martes. Vamos a ir completamente en linea el martes en previsión de este evento meteorológico prolongado.

Baker-Ripley Charter School Campus is enrolling K-6th Baker-Ripley Charter School Campus esta inscribendo estudiantes de K-6to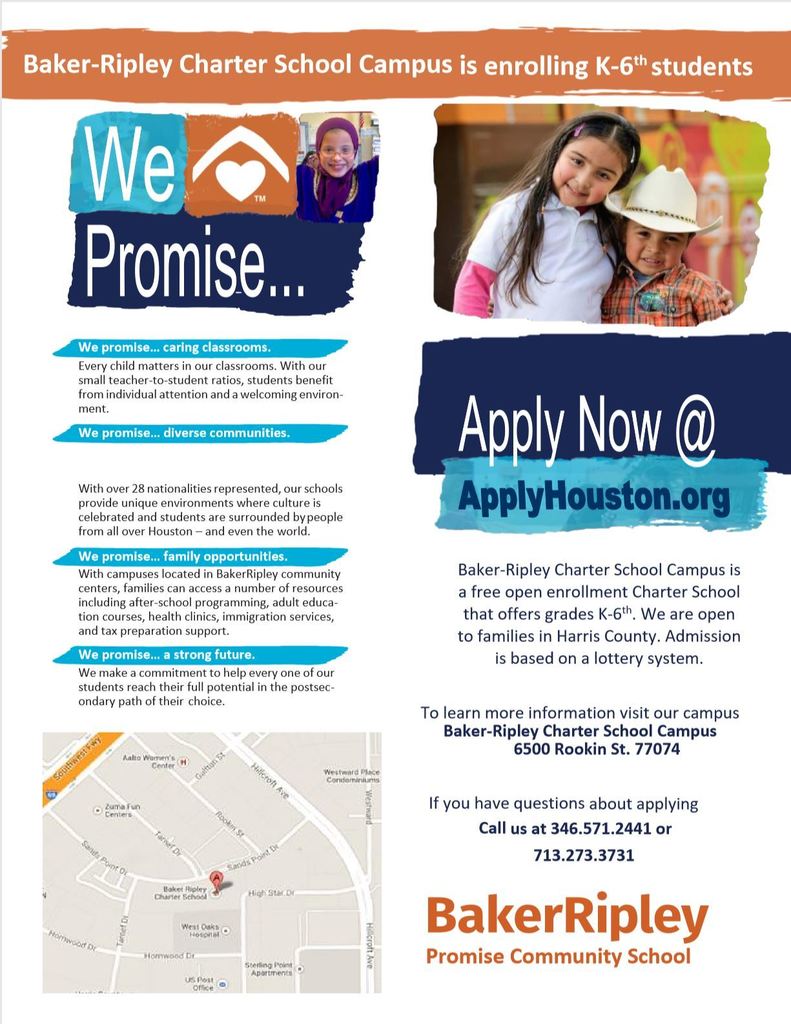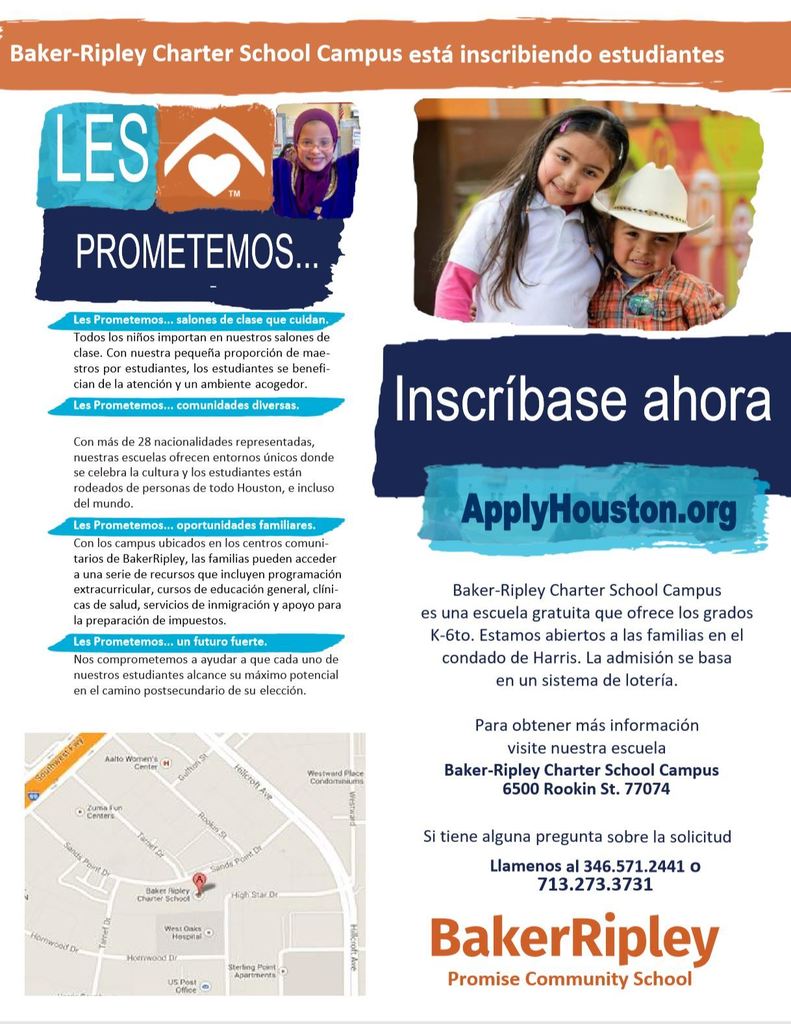 Ripley House Charter Campus is enrolling PreK-5th Ripley House Charter Campus esta inscribiendo estudiantes de PK-5to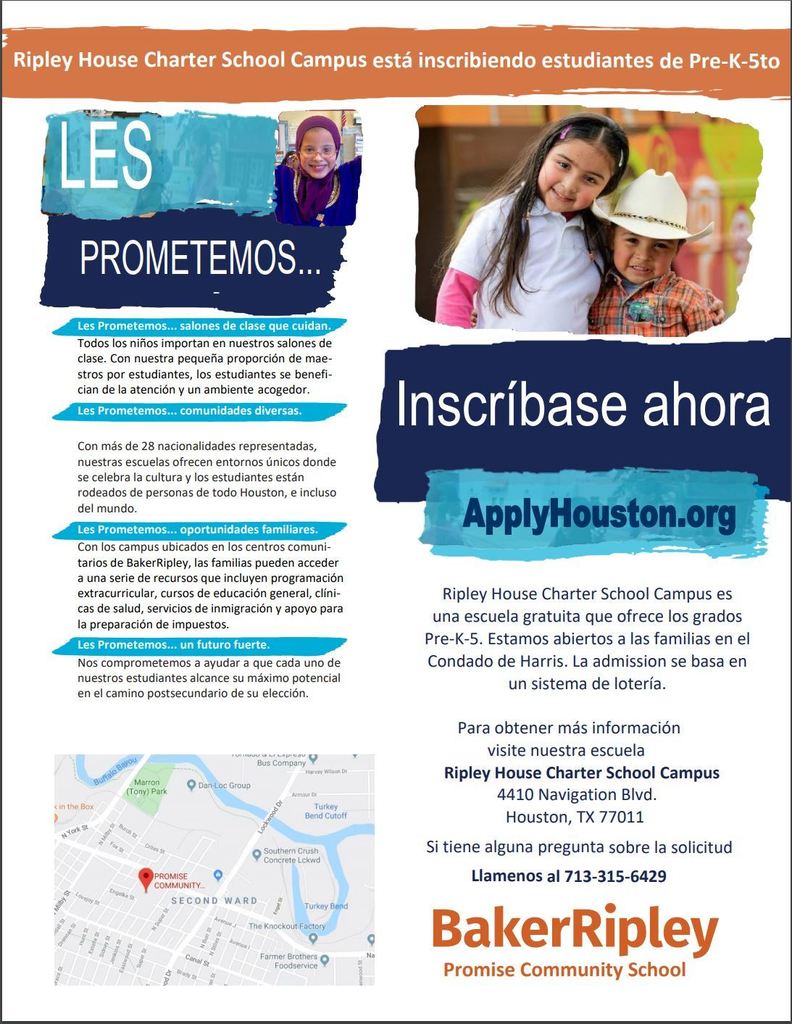 Ripley House Middle Campus is enrolling 6th-8th Ripley House Middle Campus esta inscribiendo estudiantes de 6th-8vo.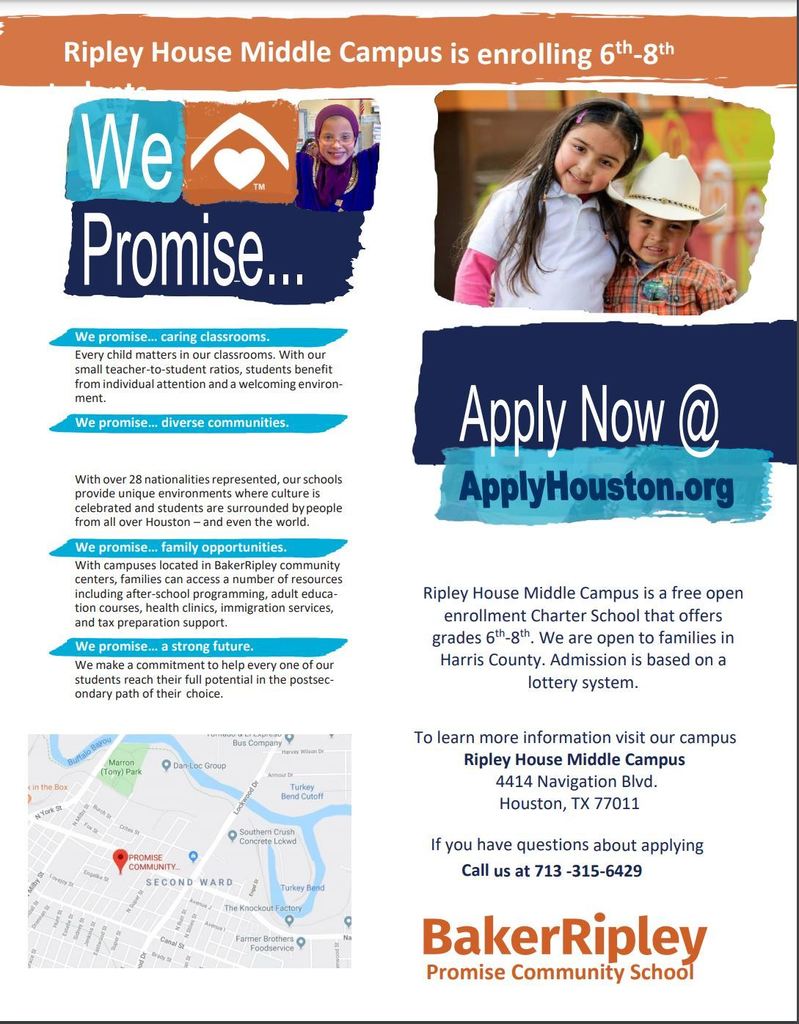 Promise Community Schools' - Semana de Lectura! Charla con autores e ilustradores de amados libros infantiles 14 de Diciembre - 17 de Diciembre 4:30pm-6:00pm
https://zoom.us/my/promiseela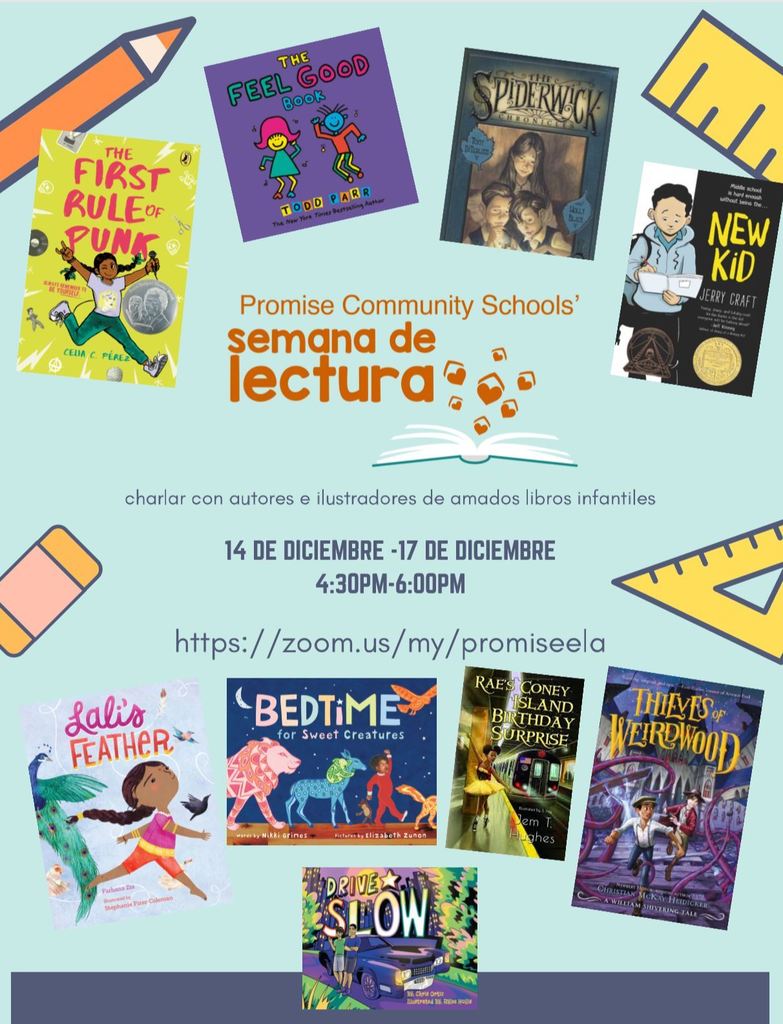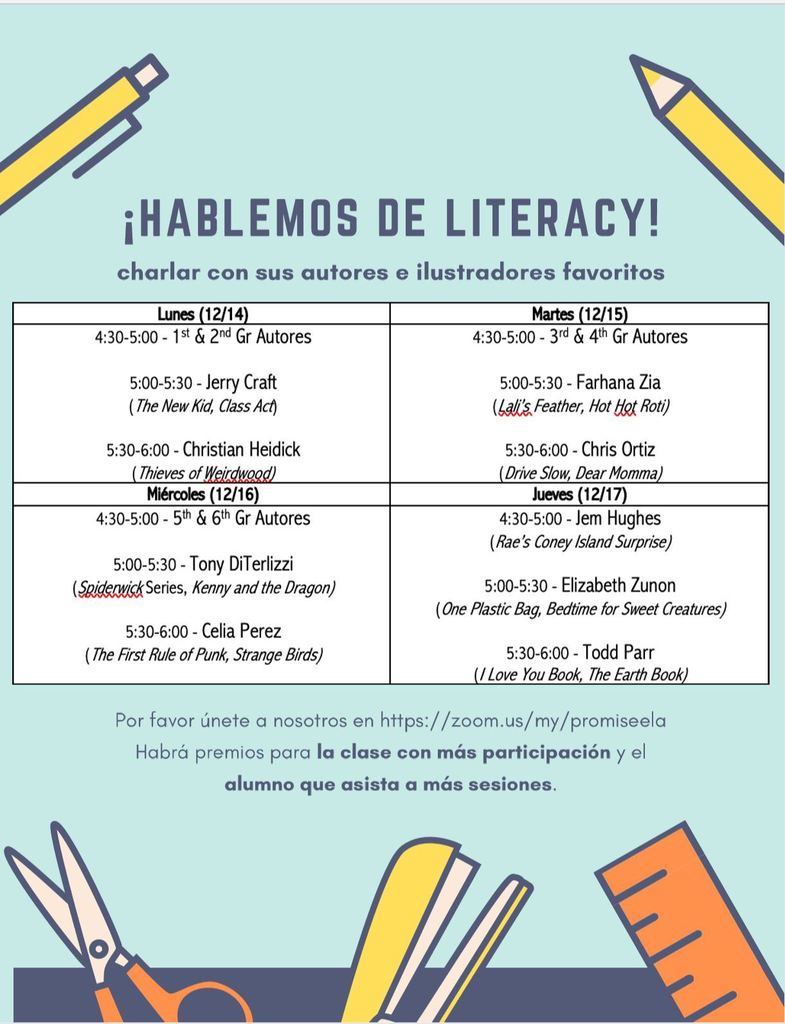 Promise Community Schools - Literacy Week! Chat with authors and illustrators of beloved children's books! December 14-December 17 4:30pm-6:00pm
https://zoom.us/my/promiseela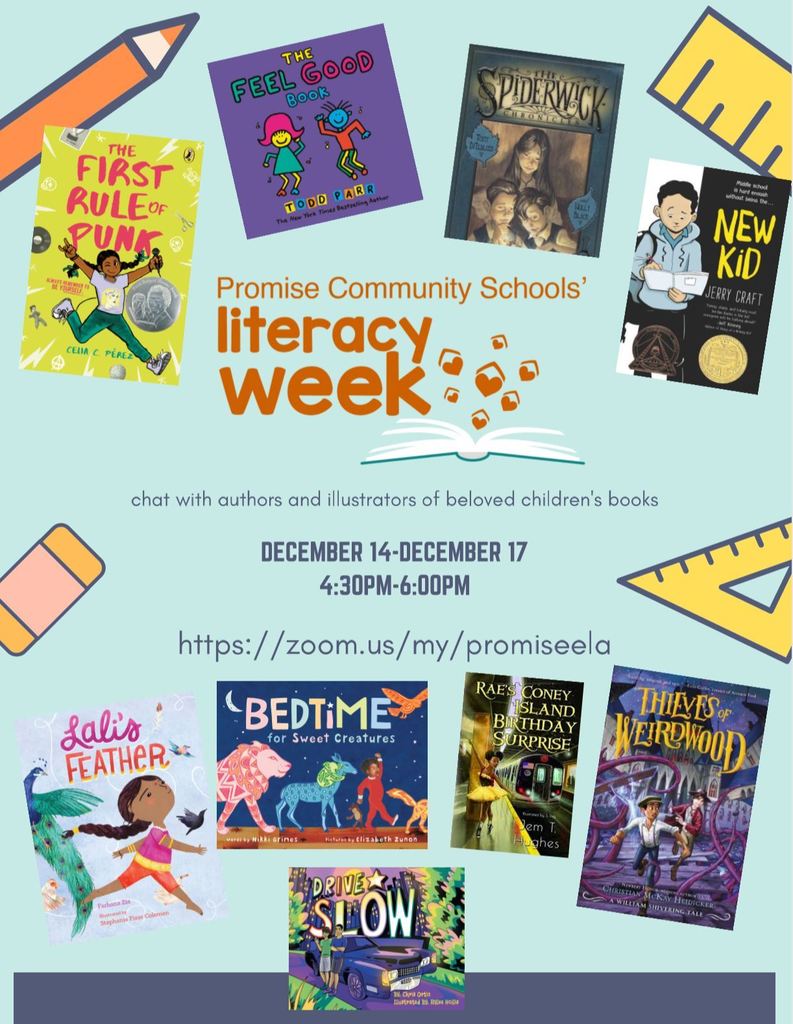 Promise Community Schools weekly challenge!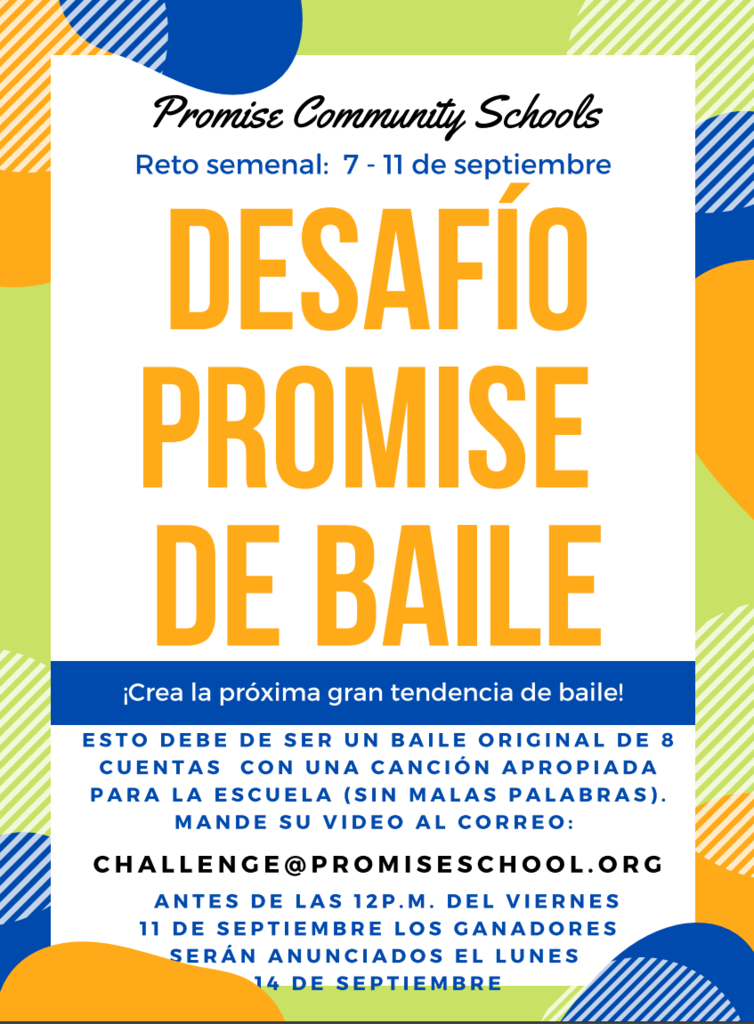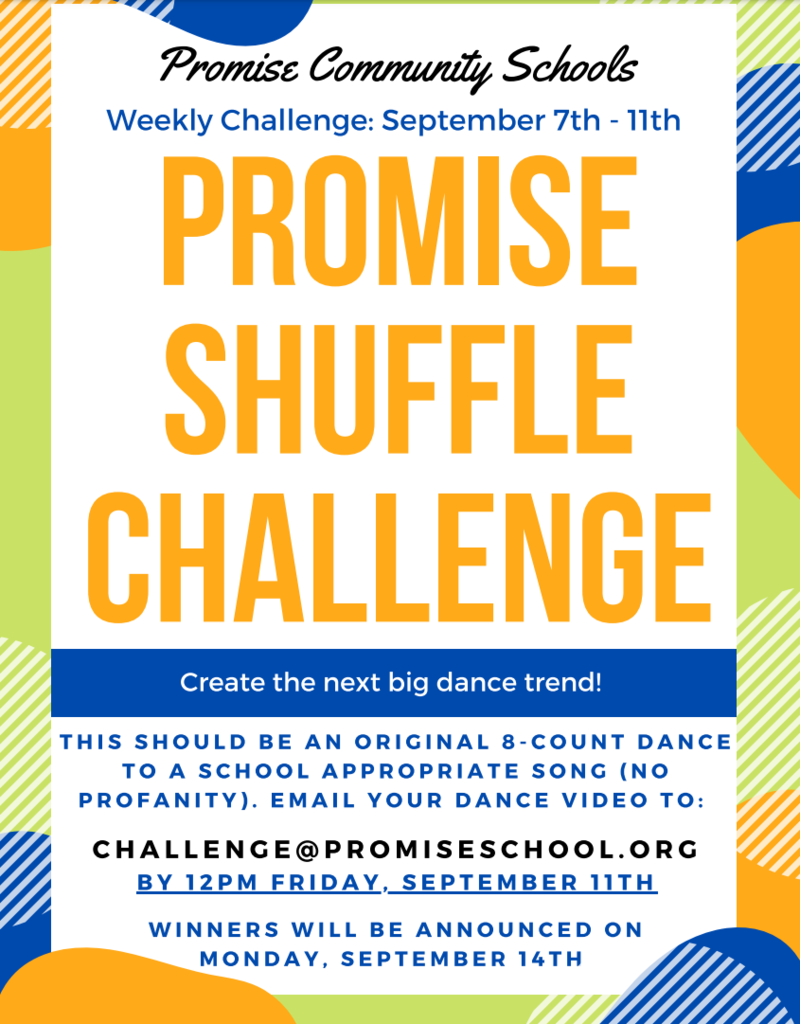 BakerRipley COVID-19 Rental Assistance Program BakerRipley is administering COVID-19 Rental Assistance programs for Harris County and the City of Houston to provide rental assistance for eligible residents impacted by COVID-19. BakerRipley, through $25 million in funding provided by Harris County and $20 million in funding provided by the City of Houston, will provide rental assistance to residential tenants in Harris County and/or the City of Houston who are experiencing an economic hardship as a result of COVID-19. Tenants whose landlords agree to the program terms may apply for rental assistance for past due rent. ENROLL NOW!
https://www.bakerripleyrenthelp.org/